HAPPY HOUR
TUE-SAT
4PM-6PM
816 North 3rd Street - Phoenix 85004  |  602-281-6659
Happening at The Farish House...
October Wine Seance – "France according to Kermit Lynch"
Our friend Lucas Gutierrez of Quench Fine Wines has travelled through France with Kermit Lynch's Group, and will be sharing his first-hand knowledge of the properties whose wines we'll be tasting.
Lovely Review of Farish House in Echo Mag!
What a great way to start off the week! Here's an excerpt from the Echo Mag review from Jeff Kronenfeld, October 2019 Issue. "Its unique brand of French home cooking with an American twist fits well within the faded brick exterior of the 120-year-old building lending its name to the restaurant, which opened earlier this year.…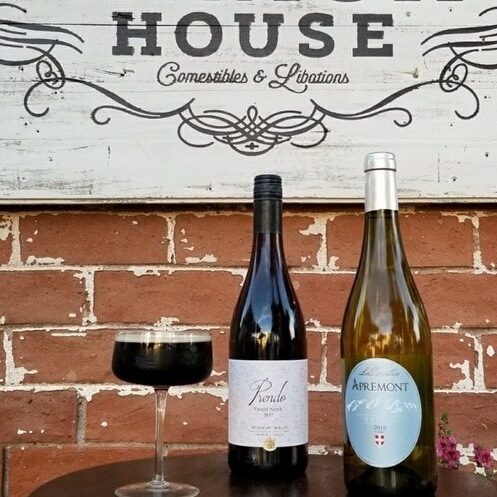 Happy Hour Cocktail & Wine Specials 9/24 – 9/28
Patio weather? This weeks Cocktail Hour selections – in honor of the geological society in town! Walch Pinot Noir and Rocailles Apremont from rocky, mountainous Alpine wine regions of Tramin and Savoie. Or a Black Velvet Guiness cocktail. All $6 sipping, $4 Draughts, and truffled popcorn!
Events for week of October 20, 2019
This Week Navigation
October 20 @ 10:00 am
-
2:00 pm
October 22 @ 4:00 pm
-
6:00 pm
October 23 @ 4:00 pm
-
6:00 pm
October 24 @ 4:00 pm
-
6:00 pm
October 24 @ 5:00 pm
-
6:30 pm
October 25 @ 4:00 pm
-
6:00 pm
October 26 @ 4:00 pm
-
6:00 pm
Reservations at The Farish House
For same-day reservations made after 3pm, please call 602-281-6659.